Books by Zara Altair
Argolicus Mysteries Where Murder and Politics Collide
Enter the World of Argolicus
​After Rome, before the Middle Ages, Italy belonged to the Ostrogoths.
The Argolicus Mystery series brings Sixth Century Italy alive. The king's court is far away and the province of Bruttia is rife with personal struggles of both rich and poor. Argolicus and Nikolaos, his tutor, discover that people are devious, revengeful, and murderous. Enter the world of Argolicus.
---
The Used Virgin
A corrupt Governor. A young girl. An old man.
A ruined reputation is worse than murder in Italy. Argolicus and his tutor, Nikolaos, discover evil, greed, and extreme extortion.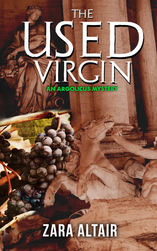 The Peach Widow
A grieving widow. Jealous sons. An injured slave.
Argolicus and Nikolaos visit a grieving widow and discover jealousy, venal commerce, ignorance and a murderer.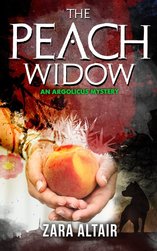 ---
The Grain Merchant
Civil unrest and murder. Can a Roman patrician solve the crime and feed the masses before they call for his blood? If you like intelligent heroes, picturesque Italian settings, and immersive ancient worlds, then you'll love this engrossing mystery. Tap a link to buy the book today!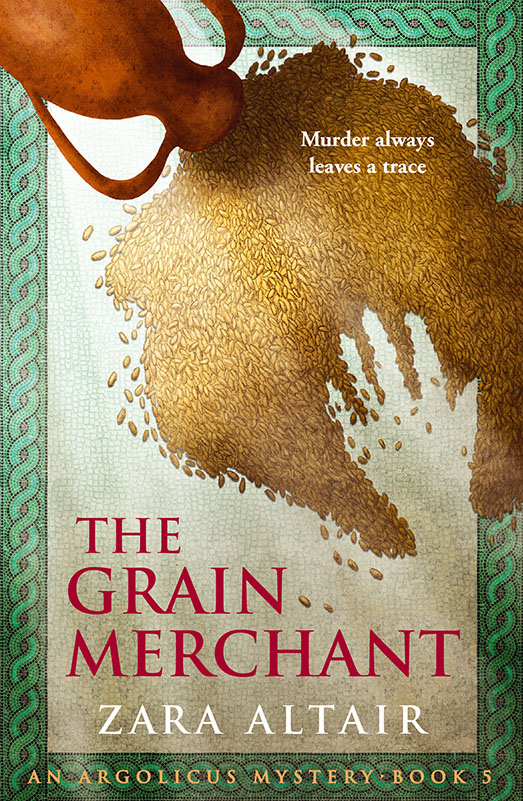 ---
The Vellum Scribe
A childhood friend. An overbearing father. A worldly bishop.
Argolicus' pious uncle visits to sketch flowers for a book. While out in the meadow flowers, he discovers the body of a brutally murdered man.
Google & iBooks & Other Retailers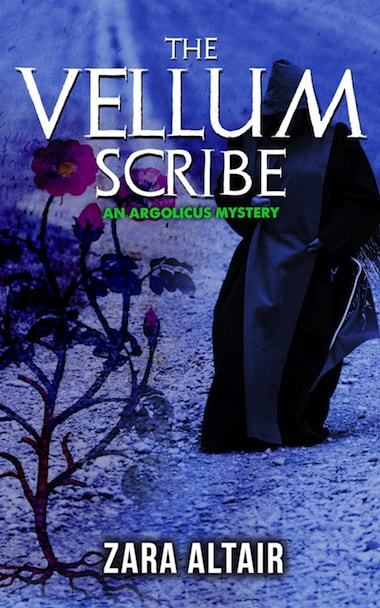 The Roman Heir
A naïve teenager. A sister with secrets. A corrupt patrician.
Argolicus and Nikolaos deliver a gift but arrive hours after a brutal murder. They look for an answer until they find that a man's secrets do not go with him to the grave.
Google & iBooks & Other Retailers
Or listen to the Audiobook at all major retailers.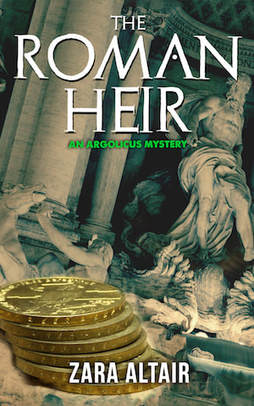 ---

Five Star Reviews!
The Vellum Scribe
These books just keep getting better! And that's saying a lot since I love each one.
If I had to put stars for this book, I have had to put 6 stars.
The Roman Heir
What an amazing story again!!!!! … another awesome tale of a historic time, I do not want to give the story away, but murder and mystery always needs someone to solve it, Great Job to Argo for his aptitude for it.
The Roman Heir
WOW! Fast, fun, and filled with so much new information re an historical period usually unknown.
The Peach Widow
Delicious Time Travel Makes Me Want More
The mystery works and is plausible so it's a triple (maybe more) bonus we get – time travel, history lesson and intrigue.
The Used Virgin
Leaves you wanting more!
There are several things that go into the making of a good period thriller: the invocation of its surroundings, the realization of the setting, characterization that creates distinct voices in one's mind and, of course, a plot line that makes sense and creates the necessary sense of wonder that keeps the reader, reading.
​
The Used Virgin
If you're into mysteries in a historical setting, this book and series is for you! Very descriptive and entertaining, it gives you the feel of a time long passed as a mystery unfolds. Ms. Altair does an excellent job of putting us into southern Italy at the time of the Ostrogoth rule. This series would make an excellent show! I'm looking forward to reading the rest of the series – definitely intriguing and fascinating.