9 Great Benefits of Writing A Mystery Series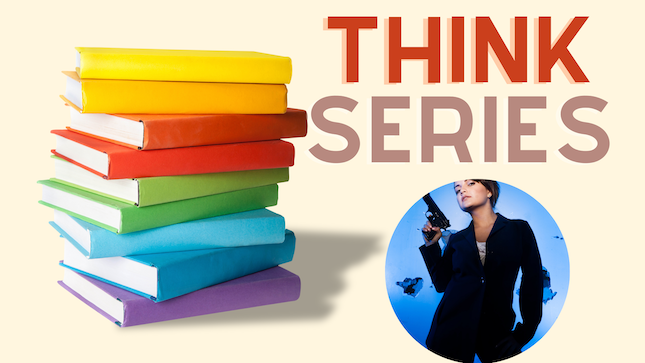 Your author career will be enhanced when you write a series. You will gain a lot more benefits and become more effective in your marketing.
Benefits to Your Writing
When you write new novels for a series, you don't need to reinvent the wheel. In fact, you will be laying the foundation for the next book in the series after you have put time into writing the first chapter.
Character Background
Your protagonist, friends, and antagonists are all present. Background details can be reused and improved in subsequent novels.
Story World
You'll find the place, the homes, streets, hills, valleys, and everything else in the story to appreciate. The main world is created in subsequent books, though you may add details.
Giving readers a sense of place is integral to using your setting. As you've created the world for your first novel, you can move around the same world in your subsequent novel. It's familiar territory.
Writing Ease
Because you are familiar with the main characters and the world, you can focus on the plot points of each new novel.
Character development
Develop your characters and themes over time. The series offers a chance to expand your character and develop their ongoing story with new twists and revelations.
Character bibles require detailed information on all the main characters and moderate background information on the supporting characters.
A series' hero and its supporting characters are already done. You only need to add characters for each novel.
Having laid the foundations for your series in the first book, the following books are more accessible because of your groundwork.
Benefits to Marketing
Most authors do not enjoy marketing. Even though there are a few, the idea of marketing is not something that makes an author smile. A series is not without its marketing tasks, but the rewards are significant.
Publishers Like Book Series
Traditional publishers are eager to find writers to write and produce series. More books mean more sales in publishing. An author who can produce multiple books increases the likelihood of generating income for the business. A series demonstrates you're committed to consistent production.
Everyone wins. More books create more sales.
Presence in Your Niche
Several books in a series show you're an established writer within your category. Because readers shop online for books, they are shown that your series has a presence in their category for interest in the type of book they enjoy.
You build credibility with readers by showing them you are not a novice, but you are an established author. Readers are more likely to recognize and remember your name.
Your Author Brand
As an author, you are a business entity. Author brands are identified through book series. Your author presence is linked to your book series. It makes your author brand more readily identifiable. That includes retailers like Amazon with its own internal algorithms or Google, the vast daddy of search engines.
Readers link your book series' genre to your name. That's a huge plus.
More Book Sales
Publishing more books increases your sales. Those sales increase your income. Readers have more options to continue buying books you write by creating a backlist.
If a reader buys a book in your series and likes it, they are likely to buy other books in the same series. Some avid readers will buy every book at once when they see an author with a series. Your creation of more books makes those readers happy.
Sales of additional books in your series from a buyer reading one of your books and wanting more is called read-through. Read-through purchases indicate that readers like your books. The more they read, the more books they buy in your series. It's one of the biggest financial benefits of creating a book series.
Grow Your Fan Base
As you write more books and more people discover you as an author, your fan base grows. Your superfans can't wait for your next book. They will buy the book as soon as it is released. They also perform invisible marketing, known as word of mouth. These friends tell their friends about your new book and post it on social media. Marketing for you is done by them because they love what you write.
Add Up The Benefits for Series Success
When you consider the multiple benefits of creating a series, you'll have a strong ground to take your mystery detective on more crime-solving adventures. 
Ready to start your first mystery? Write A Killer Mystery is a course that walks you through the process from story idea to The End.