Mystery Writing Research Guidelines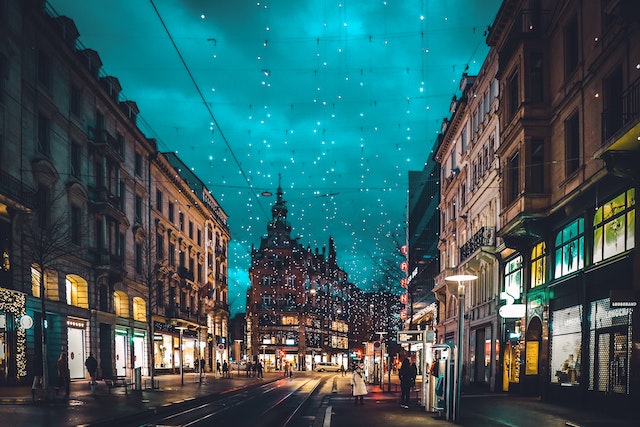 Doing thorough research is important when writing a story. Although research can take many forms, great writers make sure to know about the topic they're writing about. They interview people, they go on-site, and they read extensively to gather background details.
Readers must believe what they are reading is true. To make the details true in your story you need the information to write realistic details. Readers enjoy your book when they can thoroughly immerse themselves in the story. Research is how you make the story world real for your reader.
Know The Two Phases of Novel Research
You need two areas of research to create a believable story world.
Broad background research before you write
Specific scene details as the story progresses
In the first phase you gather information for a broad and deep understanding of the story world. You may use maps, or study a culture, or investigate weapons.
In the second phase, you need a specific detail to finish a scene. With all the background research you may have done, you discover an area where you need details. Does a Glock have a hammer? Do they eat cheese stakes in Georgia? Which dog breed excels at cadaver work?
Research Before You Write The Story
You'll need background material for your first round of research. You may look for settings, like hidden alleys or a great beach. Or, murder weapons or poison. Or, the psychology of being a mistress. Or, how to clean a Sig. Or, pharmaceutical drug research lab procedures.
Base your research requirements on your story premise.
Gather Broad-base Details
The aim of the first research is to discover background that will enrich the story for your readers. You are in discovery mode. When you find details, store them away. For beginning writers, know that 80% of your research will not show up in your story. The reverse of this that when you want a detail, you will have material to enliven your characters and enrich scenes.
Feet On the Ground
​​While an online search, will give you generic information, there's nothing like going to the place of your story.
It doesn't take much to explore your story's location. You'll need:
An open mind to find settings
A camera to record your discoveries. Most mobile devices have a camera capable of capturing what you need without the expense or weight of a camera.
A notebook to record impressions, sounds, smells, and other sensory details, plus any scene ideas prompted by the location.
You will discover details that no amount of online searching will offer.
what your character(s) know and don't know
route shortcuts that may offer surprises for your action
interior details of buildings, rooms, grand halls, and back kitchens
Word of mouth from residents can give you new resources and introduce you to specialists.
People
As you meet people and tell them why you are visiting, you'll be surprised at how people help you with your background research.
They'll refer you to others. You should talk to my neighbor. He was here in the 50s, has a passion for hand weapons, grows herbs, knows all the bars. They will offer details you would never have considered on your own.
They'll do research for you, offering magazine articles or websites that address specifics of your story
You'll taste authentic food different from the food in your home
Find surprises just from being there and your conversations
Online Resources
Google is a great place to start. But sometimes you need more detail or scholarly background.
Google Scholar gives you access to articles, book excerpts, and abstracts that won't display in regular search results.
If you can't get your feet on the ground, Google Earth displays very detailed images of cities and towns. Plug in a zip code or city to search a certain area.
Need a mansion for a rich villain or a humble condo for your sleuth? Try Redfin or another real estate listing service. Images of exterior and interiors are yours for the asking. Be sure to save your images to your research folder. These properties sell. ​
Books and Print Materials
Build a personal reference collection of books you can grab to enhance your overall knowledge and gather specific details.
As you search for just the right answers you may collect details from many sources: travel brochures, firearm manuals, used bookstores, government websites, maps, documentaries, medical journals, guidebooks, news broadcasts, trade magazines, public trials, almanacs, memoirs, regional histories, and other discoveries you find.
Research During Writing
​Story scene-specific research arises when you are writing a scene and don't know the answer. You may need to know how a device works or the best transportation to get from one side of town to another. Or, you may want to know how an off-duty detective carries a weapon.
You'll use the same tools you use for the broad background research. And you may find that direct connection with people will give you the most realistic story detail.
How to Know When to Stop Research
Research can lead you down rabbit holes. You could spend years doing research. Your main goal is to write the story.
Beginning writers can feel that they don't know enough. You can get trapped in an endless search for more information. Gather basic information and then start writing.
Because you won't use 80% of the research you've done, the best approach is to begin your story.
Let the Story Guide the Research
No matter how much research you do, as you are writing you'll discover details you want to know. Rather than trying to know everything before you start, do your general background research, then let the story guide the details you need.
As you write, you'll discover needs you had not imagined. So, instead of attempting to get everything you need, collect general background. The story will tell you the specific details you need. 
Photo by OMID VISUALS on Unsplash