Starting Your Novel? Start Your Author Platform Now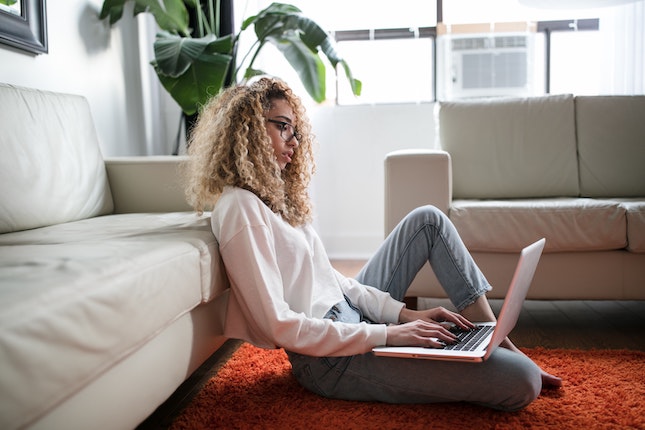 It's Never Too Early to Build and Promote
In the world of publishing you as an author become a brand. You become a business, an author business, and you need to enter a business mindset. To promote your new author brand, you need a place to do that—your author platform.
If you are starting a new novel and you think your fabulous, creative, innovative, engaging, exciting story will sell itself, welcome to reality. It won't sell itself. You may dream of people reading your book and sharing their enjoyment with others. Before that happens, readers need to know about your novel. The best way to get started letting others know about your novel is through your author platform.
Your book will compete with thousands of other books. You need to entice and win your readers to select your book out of the thousands of books out there. If you write in a popular genre, you need to differentiate your story from your competitors. Your author platform is the way you connect with your readers and fans. Provide information about you, the author, and your books on your platform.
Why Now?
First, if you wait until your novel is completed, or even later until it is published, you miss the chance to connect not only with readers, but with people in the publishing world.
Agents want to see your platform before they represent your book. Many agents will not accept a book unless you have a platform designed and in place.
You will co-promote with a traditional publisher. The reason the agent wants to see your author platform is that publishers want to know you put energy into promoting your book(s).
If you are self-publishing, you will spend time weekly if not daily promoting your work.
Creating your author marketing platform takes time. As you grow in experience with your platform, you'll tweak and tweak again to create the most concise and enticing connection with you, the author.
How To Start Your Author Platform
The best way to start is with you, the author. You'll need several author bios to distribute and a professional portrait. These bios will go on your website, social media introductions, press releases, digital publishing author pages (Amazon, Nook, iBooks, etc.), inside your book, on your dust jacket. You'll need them handy whenever you promote yourself and your books.
Book Description
Write a description of your book. You will probably revise this many times, but write one. Pretend you are writing the blurb for the back cover.
Your book description is not a synopsis of the story. You want targeted readers of your genre to want to buy your book and read it. Tell potential readers the genre up front. Zombie Apocalypse readers won't read your sweet romance. Focus on the main character and their challenge. Load your book description with emotional phrases that entice readers to buy your book. Think of your book description as a sales tool to get your readers to connect.
Your Author Biographies
Yes, you'll need at least three author bios. Also, you'll find yourself editing these bios for guest posts, author interviews, and other publicity. Start with a short one, 25-30 words, to post at the end of articles or on social media that does not allow for a long description, like Twitter. Then write at least two more, a 100-word bio and a 300-word bio. If you hire a publicist or do your own publicity, you may want a 1000 word biography. You will rewrite these many times, but start with something now.
A Photo: Your Professional Image
Create a formal portrait of yourself both color and black and white. You can do this yourself with a plain background or hire a professional photographer. A formal portrait has a plain background with no distractions, so the focus is on you.
Cover Image for Your Book
Your book cover and book description are two key elements in book sales. You may think it's too early to create a cover image, but it will be part of your promotion. Even before the book is out, you'll want to entice readers. You'll want this for your website and any promotions you may do.
Don't do this yourself. Your book cover is one of the strongest selling elements. Hire a professional book cover designer. Your cover design can range in price from pre-made where your insert your author name and book title for $25-$50 to a high-end professional who may charge $500 or more.
Don't skimp. Save your pennies to get the best designer you can afford. This is one reason to start early. You'll spend time finding the right designer for your book cover.
Create A Free Giveaway
Create a giveaway for readers who join your email list. This can be a short novella, a chapter from your book, background about the theme of your story, or a biography of the main character. Use your imagination to create something special for your followers. Reward them for following you.
Create Your Author Website
Your author website is your home base. If Amazon, Barnes and Noble, or your publisher go out of business, you'll still own your website. You can use free website services like WordPress.com or wpSites to get started. Or you can go one step up with a paid service like Squarespace. If you have time and resources, you can become more involved and intricate with a self-hosted website using WordPress.org. You will need to monitor and update the self-hosted website for updates or hire someone to manage the site for you. If you have a large budget, you can hire a website designer to create the site for you. Make sure you have access to add and change text.
Basic pages for your website:
An introduction to you as an author. Your bio and some words about why you are writing the book.
A page just for the book. Give potential readers a taste of the book with the book description and a short excerpt. Once your book is published, you will add links to where readers can buy your book.
A blog page. Most free and paid website services include a blog page. Update this with articles regularly, at least once a month if not more. The key is to consistently communicate with readers.
Email – The Way to Stay in Touch with Readers
However much you may like social media and hate a full email inbox, email is the number one way to stay in touch with your readers. Email is not dead. You'll communicate in a personal way and respond to questions. So, set up your email functionality now. Even if the first subscribers are your mom and your best friend. Getting your email service set up now will save you time in the future as your list grows.
There are several services (autoresponders) that provide email list services. To begin, you can start with a free service like MailChimp. As your list grows, consider a paid service such as AWeber.
Set up your email list. Add yourself to the list to check that all your emails go out. Write a sequence of welcoming emails for your autoresponder.
Create your invitation to join the list (landing page). Entice people to join with your free giveaway you created. Keep it simple and direct.
Write Your Friendly Email Sequence
Create a sequence of emails to go to people who join your list. Write a sequence of welcoming emails for your autoresponder. Here's a sample email welcome sequence and timing:
Day One: Thank your new subscriber. Introduce yourself and your books. Link to the free giveaway.
Three days after previous: Did you miss the download? Insert the link to your free giveaway again. Keep it short and sweet.
Three days after previous. More about how you wrote the book(s). Add your social media connection links and Amazon Author page and website. Invite your subscribers to follow you.
One week after previous. A bit about you. Personal what I do. Pets. Activities, Photos of life. Invitation to read one of your books with link.
One week after that. Invitation for free books forever by joining the beta readers group, advanced readers. Set up a separate email list for them and put the link in this message. Once again, set up your autoresponder with at least one welcoming message thanking them for their enthusiasm and telling them they will be receiving their advance copy when it is ready. You know how to do this now.
Your Author Newsletter
Use your email service to send out a newsletter to your fans regularly. Set a schedule and stick to it. Some authors write every day others send out the newsletter once a month. The frequency isn't as important as the consistency. Each issue of your newsletter keeps your fans engaged.
Most email services have an RSS feed service to bring your blog posts into your newsletter. If you write a regular blog, your subscribers will have a link to all the blog posts since your last newsletter.
Start your newsletter right away, even if it's only your mom and best friend on your list. Get yourself in the habit of creating and sending your newsletter. Set your newsletter writing date on your calendar. Set your publication date on your calendar. You'll develop the habit of consistent communication.
Social Media
Social media is a great way to increase your exposure. Each platform like Facebook, Twitter, Instagram, TikTok, and others each has a distinct audience. To avoid author overwhelm, choose one social media vehicle as your main interaction focus. You can post on several but focus the majority of your posting and interaction on one. Spend time engaging with others, commenting on their posts, and interacting and sharing new content. Let your personality shine.
To set up your social media account, you'll use the bio, author portrait, and book cover you created in earlier steps.
Educate Yourself About Author Marketing
Author marketing is a skill set. Read various author help sites like this one. Take notes, test an action to see if it works for you. Then implement the actions that fit with your personal style. You've committed to your business as an author; this is your Research and Development. You'll resonate with some advice and feel uncomfortable with some. If it feels uncomfortable, think about whether it's because you need to learn a new skill set or if it doesn't fit you and your readers. If it is a fit, learn the new skill set and incorporate it into your author platform.
Successful Authors Manage Writing and Promotion Time
The skill you learn from setting up your author platform is the ability to manage writing and promotion time. To be a successful author you need to practice both consistently. You'll build your audience of readers long before your first novel is finished. They will help you kick start your book launch.
Your career as an author is a business. Develop your business skills with your consumers, your readers, by communicating with them. Don't be afraid to learn as you go. Starting early gives you the opportunity to fine-tune before you complete your novel.
If all of these activities to set up your author platform seem like work, they are. If you are serious about your novel, you want to give it the most attention you can through your author platform. When you start now, while you are writing your first novel and work on your author platform in tandem with your writing, you will be well-positioned to create a successful book launch.
Update of original version of this article was first published on Freewrite, July 27, 2017
Photo by Thought Catalog on Unsplash