Author, Go Public as You Write Your First Book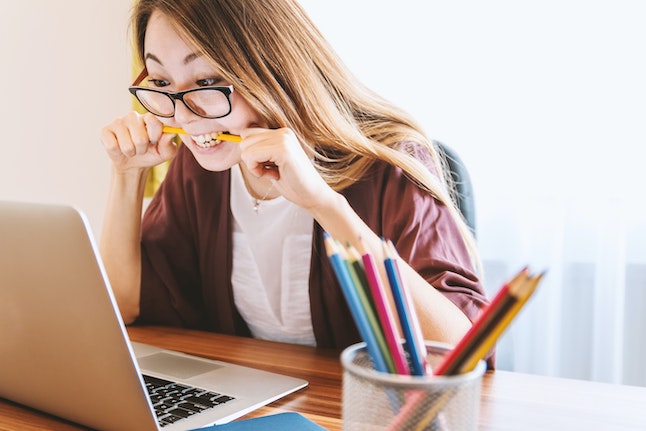 Get Ready to be an Author
You will finish that book. Then, a whole new stage of your writing career happens. You publish your book, and you become an author.
There's a mindset shift as an author from creative to entrepreneur. Once you publish your book, you are in business and your book is your product.
You can start building your business side while you write your novel. When you prepare your author business for your book release, you'll help your book's success.
Create Your Creative/Business Balance
To help your book and your author career, start creating your balance between your writing and your book business.
Schedule time each week, better if it's each day, to build the business side of your author career. You are already familiar with scheduling your writing time every day. Now you can practice working on the business side, too.
You'll get yourself into the rhythm of working on both sides of your author life.
Getting in practice will help your business momentum once you publish your book. You'll build your own enthusiastic reader base and create an online presence for you, an author.
Your Author Business Platform
Your author business needs a platform. A platform is your way to become public about being an author. In the 1990s, agents began looking for author platforms for non-fiction writers. Agents wanted to see published articles about the non-fiction subject and speaking engagements. Over the years, author platforms became a standard in the traditional publishing industry for both fiction and non-fiction writers.
Today, you can create public exposure for yourself on the internet. It's a lot easier to get the word out about yourself as an author than it was before the internet.
If you decide to publish traditionally using an agent to introduce it to publishers, you will need a platform. And, whether you are published traditionally or self-publish through retailers like Amazon, you need a platform to market your book.
Your author platform is a big deal. So, starting early to develop your platform as you write your book makes good sense. The purpose is to establish future readers for your book.
First Steps to Your Platform
In today's world, you need to establish an online presence as an author. It's the easiest way to let readers know about you and your book.
Creating your author platform takes time. Don't try to do everything at once. Give yourself a month to set up your author platform activities. Setting these things up now teaches you a very useful skill for authors: dividing your time between writing and marketing. If you are serious about your author career, you need to learn this time management skill.
Before you establish your platform, you need to prepare some basic materials. Keep these on hand for guest blog posts, podcast invitations, and media like print, television, and radio.
1. Write a description of your book. You will probably revise this many times but write one. Pretend you are writing the blurb for the back cover.
2. Write an author bio for yourself. You will need several. Write a short one, 25-30 words, to post at the end of articles or on social media that does not allow for a long description, like Twitter. Then write at least two more, a 100-word bio and a 300-word bio. If you hire a publicist or decide to do your own publicity, you may want a 1000-word biography as well. You will probably rewrite these many times but start with something now.
3. Create a formal portrait of yourself both color and black and white. You can do this yourself with a plain background or hire a professional photographer.
4. Create a cover image for your book. You'll want this for your website and any promotions you may do.
Once you've created preliminary content for your platform, you are ready to build your platform. Those are the elements to reach readers now and in the future.
Next week, I'll talk about the elements every author platform needs.
Photo by JESHOOTS.COM on Unsplash