How The Look of Your Story Affects Readers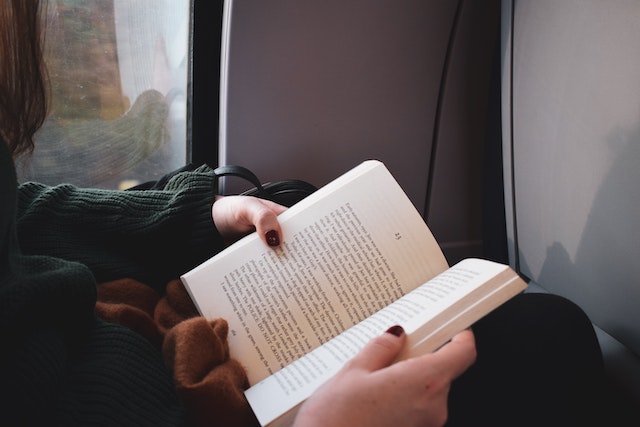 Plunge Your Reader Into The Story…and Keep Them There
Authors hear a lot about cover design and blurbs to inspire readers to buy their book. But one element of reader engagement that is often overlooked is how easy the book is to read. Book formatters are well aware that the design on the page influences a reader's response to a book.
Advice about Amazon's Look Inside feature focuses on how the first pages of your story hook the reader. All that is information is great at the point of sale.
Then, your reader will read your book. Genre readers, like mystery lovers, like a great puzzle in an easy read. Improving your craft will help you deliver just what they want.
Two main ways to deliver craft that keeps readers satisfied are readability and paragraph length.
Readability
Readability is a term for how easy your text is to read. It deals with complexity, syntax, spelling, grammar, and other technical issues. It has nothing to do with plot or character development. It measures the ease of reading.
Although your novel may deal with complex issues or subject matter, you want to present them in a manner that is accessible to your reader. Long, involved sentences can slow down reading. Or long words or unfamiliar vocabulary that sends readers to the dictionary also impact readability.
This doesn't mean all your sentences should be short or you should never use an unusual word. With longer sentences, make sure you follow good grammar to make the sentence flow in the reader's mind. And the meaning of unusual words can be implied from their context in the sentence.
Although there are many readability calculators, two of the most common are the Flesh reading ease score which grades text on a scale from 0 to 100. It looks at the average length of sentences and the average number of syllables per word.
A score between 70 and 90 works well for the mystery genre.
| | |
| --- | --- |
| Score | Notes |
| 90-100 | very easy to read, easily understood by an average 11-year-old student |
| 80-90 | easy to read |
| 70-80 | fairly easy to read |
| 60-70 | easily understood by 13- to 15-year-old students |
Flesch-Kincaid readability scoring translated the earlier Flesch scores into school grade levels.
Popular novels, like mysteries, do best with an overall 7th-grade level.
The point of evaluating the readability of your manuscript is to assure it for clarity. You want your readers to understand what you say so they can relate to your story.
You can use the free Hemingway Editor which gives you a Flesch-Kincaid score. Both Grammarly and ProWritingAid will examine your text for readability.
When you use readability tools you want an overall sense of your manuscript. Remember dialogue will fall outside of the norm with characters who talk in run-on sentences or bombast.
And, you don't want to be ruled by readability scores. If you use readability as a crutch to alter your language, you can dull your message and restrict the language you use.
Use readability as a guideline to know how you will maintain clarity for your readers and make your story easy to read.
Paragraph Length
The advertising world has known for years that text surrounded by white space is easier to read. That is why paragraph length makes a difference in your novel. Short batches of text are easier to read. You want to keep your reader's eyes flowing down the page. Short paragraphs help your reader keep going down the page.
If you are writing a long description, do what Joseph Conrad and Jane Harper do. Break up the long description into shorter paragraphs. Then add an emotional tie to the character at the end of a paragraph. You'll keep your reader engaged with the character while still creating the atmospheric setting.
Michael Connelly often uses long drives from the coastal 101 to the 10 across town to the 405 as musing time for Harry Bosch. So whether the mist is on the moors or the smog blankets the city, keep your paragraphs short.
If one of your characters is giving a long speech, break up the dialogue with a bit of action or description. That way you will avoid a large block of text on the page. At the same time, you'll give your reader a sense of how others are responding to the speech.
Craft a Great Reader Experience
Crafting sentences that keep readers reading demands clarity. And, short paragraphs keep your reader's eye going down the page. When you craft an easy read presented in short paragraphs, your reader will stay focused on the story.
Struggling with your story? Write A Killer Mystery walks you through every stage of writing a mystery. It's the course designed just for mystery writers.
Image Will Tarpey on Unsplash