Mystery Author, Be On Target to Engage Your Loyal Reader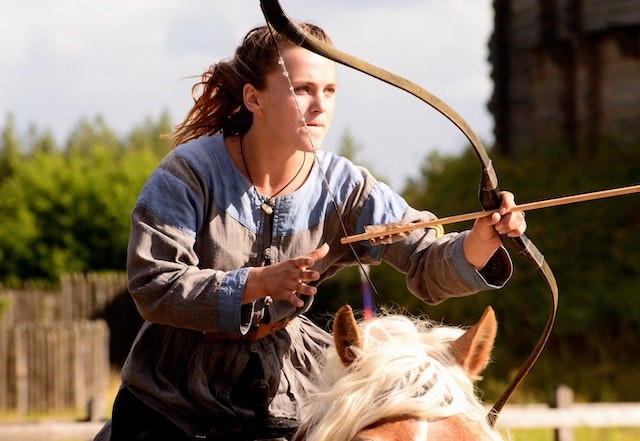 Not everyone is your target reader. Your reader is not only a mystery reader but someone who loves your subgenre. You may write a traditional mystery that appeals to Agatha Christie readers. Or, your novel may have a hint of supernatural for your law enforcement officer like Ben Aaronovitch.
Whatever your subgenre, you want your novel to appeal to an audience that appreciates and enjoys that particular subgenre.
This will make your novel on target. Many writers who sell their books in the mystery genre believe they know their readers.
Write Your Story First
The best way to find readers who become fans is to write the story you want to write. It seems self-evident, but some writers try to "write to market" without passion.
It doesn't work for two reasons. First, it's hard to work on a novel-length project without passion. Storytelling is hard work. It takes passion to keep you going when you hit a snag.
Second, your readers can tell the difference between someone who loves telling a mystery and a writer who's trying to "paint by numbers" and fill in all the mystery tropes.
If you are writing a mystery, you love the genre. You've read mysteries, and that's probably what prompted you to write a mystery.
Who Is Your Ideal Reader?
More importantly, never forget why you are writing this book. Your readers will care about what you are writing, but it's your book's story and potential reader benefits they will truly love.
The benefits of reading a mystery for the reader are engaging characters and a mystery they want to solve along with your detective.
Those benefits – the story, the detective, the mystery – are your marketing gold. No one knows your mystery novel better than you do. So when you start your marketing, think of the readers who will like your book.
Market to The Right Readers
Marketing is a process. It's hard enough to persuade people to buy your book and it's even harder when you market it to the wrong audience.
Instead, focus on tactics that reach the right readers with the right message at the right time. You'll spend less mone and time and sell more books.
Your Cover
The first way readers know about your book, they learn through your cover.
The cover must feel like your story.
A dark, noir cover feels completely different from a cozy mystery. A historical mystery feels like the time as well as the mystery.
If you are on a limited budget, this is the one place to splurge. Find a professional book cover designer. This is someone who understands design and understands book marketing. They will know the trends for your subgenre.
Just because someone is a graphic designer does not mean they know cover design. It's a specialized skill. The money spent helps your target reader know your book is just the kind of book they like to read.
Your Description
The book description, or blurb, must feel like your story, too. It's the text that goes on the back of the book or in the description for online retailers like Amazon. It doesn't tell the story, it works to make the reader feel like this is just the type of book they like to read.
If the book description doesn't fit the story, it won't attract the right readers. What's more, the people who read the description and then read a book that is not like the description will be disappointed.
Begin with a hook. Two sentences that introduce your detective (you don't need to use their name) and the dilemma.
Give readers a clear idea of what kind of book it is. Describe the mystery, what draws your detective in, and the challenges.
Ask a question in the form of a cliffhanger. For example: Can the detective ferret out the killer in the face of corruption? It hints at the payoff for the reader.
End with Call to Action. Example: If you love WW2 settings and intrigue you'll love Book Title. Buy it now to discover the missing clue.
Writing that call to action can be hard for first-time authors, but it helps sell the book. Marketing is not a time to be shy.
Connect Your Ideal Reader to Your Story
If you write a good story and have your cover and description designed to make your reader get the feel of the story, you are well on your way to finding your target readers.
Photo by vadym merzlikin on Unsplash